Your Roadmap to Risk Reduction!
The Continuum GRC ITAM SaaS platform has hundreds of plugin modules available, such as: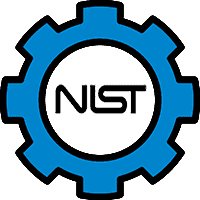 NIST 800-53 High-Moderate-Low
The 800-53 attestation is the most rigorous assessment available and provides the highest standard of attestation assurances to your customers.
Modules include:
NIST 800-53 System Security Plan (SSP)
NIST 800-53 Security Assessment Report (SAR)
Federal Information Processing Standard (FIPS) 199 Categorization
Plan of Action and Milestones (POA&M)
AC Access Control
AT Awareness and Training
AU Audit and Accountability
CA Certification, Accreditation, and Security Assessment
CM Configuration Management
CP Contingency Planning
IA Identification and Authentication
IR Incident Response
MA Maintenance
MP Media Protection
PE Physical and Environmental Protection
PL Planning
PM Program Management
PS Personnel Security
RA Risk Assessment
SA System and Services Acquisition
SC System and Communications Protection
SI System and Information Integrity
SR Supply Chain Risk Management
PM Project Management
What are you waiting for?

You are just a conversation away from putting the power of Continuum GRC to work for you. 
Contact us using the form below or calling us at 1-888-896-6207 for immediate assistance.
Amazing Benefits