Mitigate privacy risks to your customers and organization!
Privacy risk can exist throughout the data life cycle, so it is important to manage and govern data properly. A number of privacy risk management activities can be undertaken during the data life cycle. Designing a privacy risk management framework is the first step to ensuring data validation and data protection, monitoring and controlling data, and complying with all applicable laws and regulations.
The Continuum GRC ITAM SaaS platform has privacy modules available such as: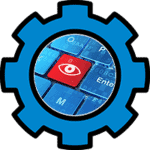 Data Privacy Impact Assessment (DPIA)
Organizations looking to get ahead of the increasing demands of new data protection laws and regulations around the world can utilize a DPIA to prepare to enhance privacy policies and procedures or to comply with existing regulations such as GDPR, CCPA, HIPAA Privacy Rule, EU-U.S. Privacy Shield, and the AICPA SOC 2 Privacy Trust Principle.
Modules include:
Data Privacy Impact Assessment (DPIA) attestation
What are you waiting for?

You are just a conversation away from putting the power of Continuum GRC to work for you. 
Contact us using the form below or calling us at 1-888-896-6207 for immediate assistance.
Amazing Benefits