Complying with GDPR Requirements and the Europrivacy Certification Mechanism

GDPR certification is quickly becoming a topic of concern for enterprise businesses worldwide. With news of Meta's record-breaking $1.3B fine from the European Union, companies are learning that data privacy and compliance in the EU is no joke. This article will dig into GDPR to discuss how organizations can approach their security and privacy with best practices. We also discuss the challenge of finding certification bodies and the emergence of a new standard–Europrivacy–that promises to streamline that process. 
What Are the Requirements for GDPR Compliance?
The General Data Protection Regulation (GDPR) is a law enacted by the European Union that sets forth guidelines for processing and collecting consumer data EU and extends to businesses and data processors either operating in the EU or engaging citizens of an EU member state. 
The broad categories of compliance under GDPR include:
Consent

: Organizations must obtain freely given, specific, informed, and unambiguous consent from individuals to process their data. This should be done using clear and plain language.

Personnel

: A Data Protection Officer (DPO) must be appointed to oversee GDPR activities if the organization carries out large-scale systematic monitoring or processing of sensitive data.

Data Breach Notifications

: In the case of a data breach, organizations must notify the appropriate supervisory authority within 72 hours and affected individuals without undue delay.

Right to Access

: Consumers have the right to know the method and extent of their data processing, and request a copy of that data for free.

Right to be Forgotten (Data Erasure)

: Individuals have the right to have their data erased and cease further disseminating the data.

Data Portability

: Individuals have the right to receive their personal data from a processor and transmit it to another processor.

Data Protection Impact Assessments (DPIA)

: DPIAs must be conducted when specific risks occur. Assessments will be modeled on the level of risk. 

International Data Transfers:

Transfers of personal data outside the EU must only occur only if the country to which the data is transmitted has sufficient security standards and regulations in place. 
Who Conducts GDPR Audits?
GDPR compliance audits are usually conducted by external third-party auditors specializing in data privacy and protection. Their role is to systematically review and examine an organization's procedures and controls related to data processing to ensure they align with the abovementioned GDPR requirements. 
While the EU does not officially certify GDPR auditors, various certifications exist to demonstrate that an assessor meets the requirements of the job. For example, one of these certifications is the Certified Information Privacy Professional/Europe (CIPP/E) issued by the International Association of Privacy Professionals (IAPP). Another Europrivacy, seeks to streamline auditor accreditation for an international customer base. 
It's also important to note that an EU member state's specific Data Protection Authority (DPA) can conduct investigations and audits to ensure that organizations comply with the GDPR, especially in response to complaints or data breaches.
How Does Europrivacy Address GDPR Compliance?
Europrivacy is a certification scheme that helps organizations demonstrate their compliance with GDPR and other data protection regulations. It's designed to provide a standardized, internationally recognized way for organizations to prove that their data processing activities adhere to the law. Under Europrivacy, recognized certification bodies carry out the certification process, and the European Centre for Certification and Privacy maintains the scheme. 
Europrivacy certification assesses a wide range of data processing activities, including personal, anonymized, and pseudonymized data. This certification scheme can apply to products, services, processes, projects, or systems that involve data processing.
The primary benefit of Europrivacy is that it provides a streamlined approach to certifying assessment organizations across a wider range of locations and industries such that these organizations can more rapidly and effectively audit business processes for compliance. The current audit landscape for GDPR is fragmented, with specialized certification bodies. 
How Can I Maintain GDPR Compliance?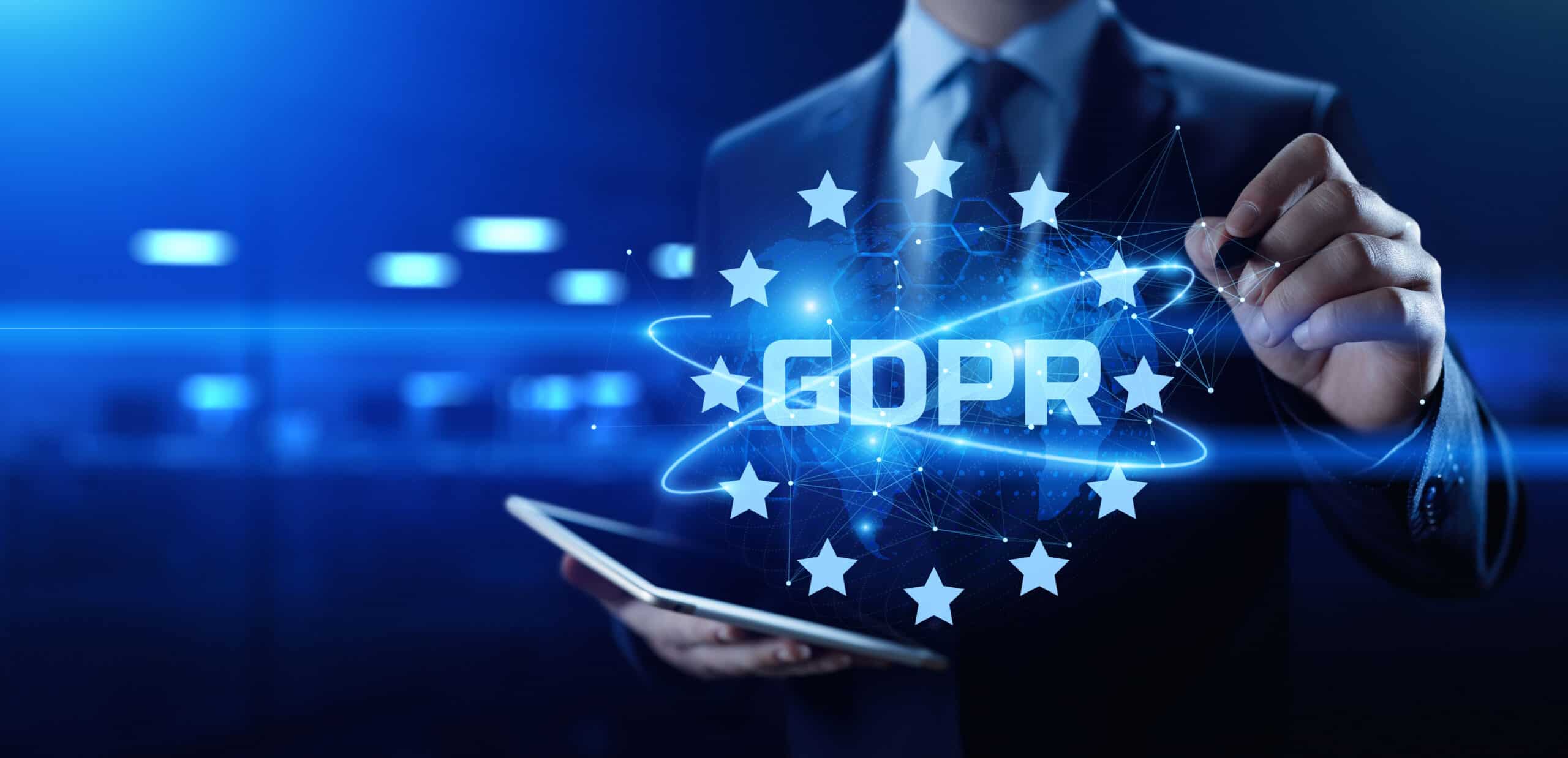 Ensuring GDPR compliance can be complex, requiring thorough planning, ongoing effort, and expert guidance. Here are some general steps organizations can take to ensure an organization is GDPR-compliant:
Work with a Relevant, Certified Assessment Body:

Ensure that the organization is audited by a certified assessment organization that can help maintain compliance over the years. There are several standards to find these firms. Still, Europrivacy promises to streamline this process for businesses inside and outside the EU.

Hire a Data Protection Officer (DPO):

Depending on the organization's scale and nature of data processing, GDPR may require the designation of a DPO. The DPO oversees data protection strategy and implementation to ensure compliance with GDPR requirements.




Implement Data Protection Measures:

This includes technical measures like encryption and pseudonymization, organizational measures like staff training, and procedural measures like establishing a process for managing data breaches. GDPR requires data protection "by design and by default," meaning systems and processes should be designed to ensure privacy.



Prepare for Data Subjects' Rights:

GDPR gives individuals certain rights concerning their data. This includes the right to access, correct, delete, and transfer their data and objects to certain processing types. Organizations should have systems in place to handle these requests.

Update Privacy Notices:

GDPR requires organizations to provide certain information to individuals when collecting their data. This includes organizational identity, reasons for processing their data, the time the data will be kept, and information about their rights. This information is typically provided in a privacy notice or policy.

Establish a Lawful Basis for Processing:

GDPR requires organizations to have a lawful basis for processing personal data. There are six lawful bases under GDPR, including consent, contract, legal obligation, vital interests, public task, and legitimate interests. Identify the most appropriate lawful basis for the processing activities and document it.

Manage Consent Practices:

GDPR has specific requirements for obtaining, recording, and managing consent. Review the organization's consent practices to ensure they meet these requirements.

Data Transfers:

If an organization transfers personal data outside of the EU, ensure a lawful mechanism is in place. This may be through adequacy decisions, appropriate safeguards like Standard Contractual Clauses, or specific derogations.
This list is not exhaustive; the exact steps will depend on the circumstances. 
Automate Compliance and Risk Assessment with Continuum GRC
Continuum GRC is a cloud platform that can take something as routine and necessary as regular vulnerability scanning and reporting under FedRAMP and make it an easy and timely part of business in the public sector. We provide risk management and compliance support for every major regulation and compliance framework on the market, including:
StateRAMP

NIST 800-53

FARS NIST 800-171

CMMC

SOC 1, SOC 2

HIPAA

IRS 1075

COSO SOX

ISO 27000 Series

ISO 9000 Series



And more. We are the only FedRAMP and StateRAMP Authorized compliance and risk management solution worldwide.
Continuum GRC is a proactive cyber security® and the only FedRAMP and StateRAMP Authorized cybersecurity audit platform worldwide. Call 1-888-896-6207 to discuss your organization's cybersecurity needs and find out how we can help your organization protect its systems and ensure compliance.