IoT Security: Medical Devices Are the Next Target for Hackers
Up until now, healthcare cyber security has been focused on protecting patient data, ensuring HIPAA compliance, and, more recently, protecting systems from ransomware attacks. However, as healthcare technology advances, a new threat is emerging: the potential for hackers to attack smart medical devices such as insulin pumps and pacemakers. If IoT security is not taken seriously, innovation will be stunted and, in the case of healthcare, lives will be lost.
What is the Internet of Things?
The Internet of Things (IoT) refers to the growing number of "smart," internet-connected devices that are infiltrating every part of our lives, such as fitness wearables, smart TVs, connected cars, smart thermostats, and even smart buildings. Business Insider estimates that over the next five years, $6 trillion will be spent developing IoT technology, and by 2020, 24 billion IoT devices will be in use.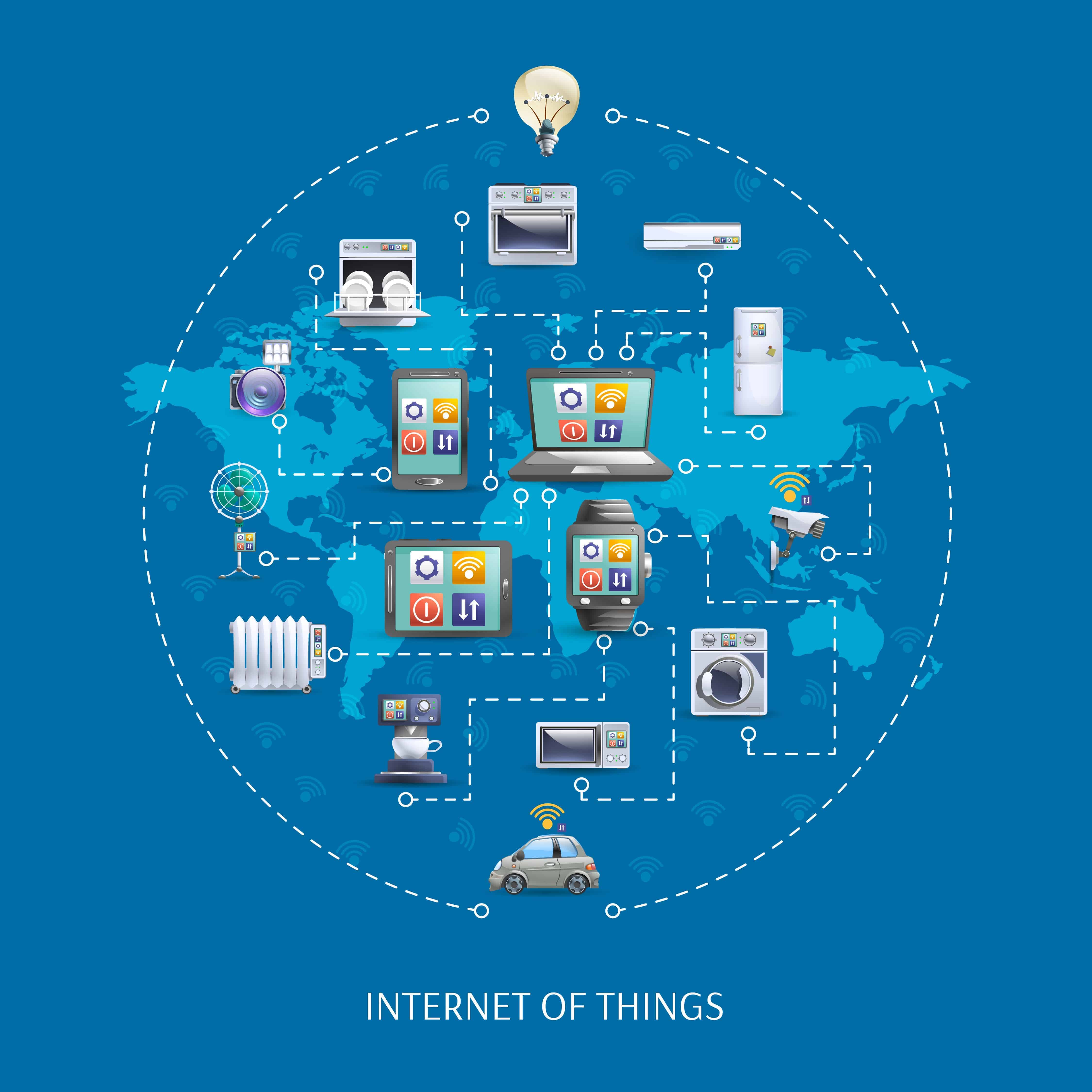 The healthcare industry, which has historically been slow to implement new IT technology, has enthusiastically embraced IoT devices, which can be wearable (such as a fitness monitor) or implantable (such as an insulin pump). Allied Market Research predicts that the world IoT healthcare market will reach $136.8 billion by 2021, more than doubling its $60.4 billion value in 2014.
Despite this rapid growth, IoT security is severely lacking. IoT devices may be smart, but they have far weaker security controls than regular computers. IoT passwords are often hard-coded and freely available online, and some devices are very difficult to patch or update. There are a myriad of device manufacturers, with more entering the market every day – but no common security controls or best practices, and no procedures to track devices as they move through the supply chain from the manufacturer to the end user. This results in IoT devices having numerous vulnerabilities that are just waiting to be exploited.
IoT security vulnerabilities aren't purely hypothetical. Recently, cyber security experts demonstrated how Nest's smart thermostat and Ring's smart doorbell could be breached and turned into entry points into a home network. (Ring's manufacturer has since issued a firmware update to address the vulnerability.) While there have been no reported attacks involving either device, logically, it's only a matter of time before an IoT device is targeted.
And if hackers can get into thermostats and home security devices, why couldn't they breach a pacemaker or an insulin pump? Especially since someone has already done it.
Healthcare IoT Security: The Next Ransomware Threat
As we've reported in previous blogs, the healthcare industry has suffered from a number of major ransomware attacks in the past few months, beginning in February, when Hollywood Presbyterian Hospital, after being locked out of their system for a week, paid hackers the equivalent of $17,000.00 in Bitcoin to get back in. Some security experts feel that by caving in and paying up, the hospital inadvertently proved to hackers that using ransomware to attack healthcare facilities means fast money. If a hospital will part with large sums of money to get back into its computer system, how much would a patient be willing to pay to keep a life-sustaining medical device working?
Again, such a scenario is not hypothetical. TechTarget reports that two patients in a hospital in Austria figured out how to hack into their own medication infusion pumps because they felt their pain was not being managed properly. Frighteningly, to get in, the patients simply went online, looked up the hard-coded passwords for their pumps, then used them to log in and adjust their doses. The patients ended up overdosing and suffering respiratory problems.
If a layperson with no computer science training can manage to figure out how to hack into an IoT medical device, imagine what a money-motivated hacker with advanced technical skills could accomplish. A hacker could access a pacemaker or an insulin pump, begin draining the battery, and refuse to stop until the victim pays a ransom. The only obstacle would be determining how to deliver the ransom demand to the victim, but with reams of personal information easily available online, it would not be difficult for a hacker to obtain a victim's mobile phone number or email address and use these to deliver the ransom demand.
What Can Healthcare Providers Do to Protect Patients?
The recent ransomware attacks on medical facilities have proven that hackers have no regard for human life and are fully willing to put fragile patients at risk in their quest to make a quick buck. The healthcare industry needs to take IoT security every bit as seriously as other forms of cyber security, and industry leaders must put pressure on IoT device manufacturers to establish security controls and best practices, such as eliminating hard-coded passwords and ensuring that IoT devices are as easy to patch and update as computers and mobile phones.
Healthcare facilities can take proactive security measures right now by developing a robust information security policy to include security awareness among all healthcare personnel and, from a technical perspective, continuous monitoring of systems so that baseline user patterns can be determined and deviations that may indicate possible attacks can be detected.
In addition to establishing an internal culture of security awareness, implementing a solid security plan, and monitoring systems for suspicious activity, it's a good idea for healthcare facilities to enlist the services of a professional cyber security firm such as Continuum GRC. The cyber security experts at Continuum GRC have deep knowledge of the cyber security field, are continually monitoring the latest information security threats, and are committed to protecting your healthcare organization from attacks. Continuum GRC offers full-service and in-house risk assessment and risk management subscriptions, and we help companies all around the world sustain proactive cyber security programs.
Continuum GRC is proactive cyber security®. Call 1-888-896-6207 to discuss your organization's cyber security needs and find out how we can help you protect your facility from ransomware attacks and data breaches.
Schedule some time with our Superheroes for a Free Assessment!